Happiness is a journey not a destination…..
(by Francesca Cassia & Roberto Milletti Odaka Yoga www.odakayoga.com, https://www.facebook.com/odakayoga/, https://www.instagram.com/odakayoga/)
Yoga is a means to an end and not the end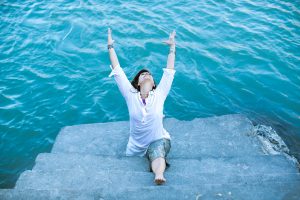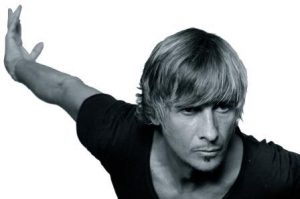 There is something that we all have in common; it is something that we all desire, no matter our story, our journey, our place in the world and our religion. This something is happiness. A feeling that for some may seem impossible to reach and for others it is so sporadic it is not able to define their life. There are not many words that are able to clearly define happiness, and yet, even if so elusive, it remains the number one objective for most people. Almost a distant mirage in an age where money, success and daily stress seem to have erased every possibility to reach this much coveted way of being.
Very often one thinks that to obtain happiness one must reach certain aspirations and crown dreams on a personal or a professional level. In reality, what often happens once one attains certain goals instead of happiness increasing, it decreases or actually disappears. At every conquest we realise that we are racing after another objective. One cannot reach real and long lasting happiness in this way, if not for a fleeting moment.
Happiness is a commonly used word and difficult to define because to describe it would be to limit it. It is such a generic and vague word that it has many interpretations. "To Be Happy" represents for most of us a key ambition in our life.But, if this is our goal, what do we need to do to reach it?
The first step is to recognise happiness as a state of mind, a condition of the soul that varies according to the person and not defined candidly
"For a long time I had the impression that life was about to begin – real life. But, there was always an obstacle in the way, something that needed to be resolved, a situation hanging that needed more time, or a debt to pay off. Once this was over, life would begin. In the end, I realised that these obstacles were my life. This way of understanding things helped me to understand that there is no road that leads to happiness. Happiness is the way." – Alfred D. Souza
Every trip begins with a single step….and continues, step by step. Happiness is to savour the moment…and the next….until eternity.
If we do not lead a full and happy life now, in this moment, are we really certain that we will be able to do so in the future?
There is no better moment to be happy: now! To be exactly in this moment, doing exactly what we are doing without worrying about the result. [We must] hold dearly every single instant, knowing that this second will never return. This moment is life. And when it passes, it dies. There is no way to reach happiness. Happiness is the way to experience life, fully exploring everything that this moment has to offer.
To act in the present moment allows us take on any role. Always keeping in mind that happiness is in the journey. The requirement is to be grateful in the present – in the here and now – only in this way are we to enjoy every occasion with the purest and sincerest joy. To be, to listen, to love, to laugh, to share, to dream, to have joy, to act, to taste, to touch, constantly exploring consciously and present in the moment that we are living because it is unique and we chose it. Let's defend out time! Let's not allow the dream stealers that we encounter daily to steal our present. Time is the most precious thing we have. We can't buy it and we cannot receive it as a gift. But, we can use it in the best way possible.