by Master Yoga Teacher Felice Vernillo founder and owner Shakti Integral Yoga – Italy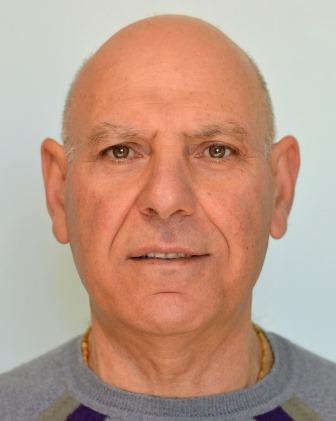 The knowledge of yoga has been handed down since ancient times orally from master to disciple, a transmission chain called Guru-Parampara. This "chain" over the centuries has ensured yoga of preserving its original identity, the authenticity and the authority of the Masters or Gurus of the past, has meant that none of them derived their teachings from their own imagination, but based it his teachings on his personal experience, matured following the instructions of his master, instructions coming from the texts unanimously recognized as the only authority on the subject and for this considered "the truth".
Given that a teacher is absolutely necessary for every aspirant involved in the yoga path, as only the teacher is able to identify and remove the defects of the student. The ancient sages affirm "the egoistic nature of the human being is such that it does not allow him to find his faults on his own, just as a man cannot see his back, so he is not able to see his mistakes, so he is necessary the guidance of a teacher to eradicate the bad qualities and the defects ".
The aspirant who is guided by a teacher is sure not to be misled by his mind. The association with a tutor is like an armour, a fortress able to defend against all temptations and adverse forces. All the great Masters of history have had their Guru.
THE GURU
Let's see then how the texts written by realized define a Guru: For a sincere aspirant yoga, the Guru is like the sun. It is the Guru who awakens from the sleep of ignorance. It is the Guru who, through his enlightenment banishes the darkness of ignorance, brings the right reasoning, the right perception, the right thoughts. It is the Guru who shows the way, through his instructions and his high personal life. It is the Guru who emphasizes the pitfalls and dangers along the path, warns and makes alert. Just as the sun arouses activity, in the same way the guru inspires and awakens the search for knowledge. All this and much more is done by the Guru .
The method used by tradition to transmit the teachings has always been to use real-life stories in order to make it easier to understand the principles they want to impart. In this regard there is a nice story used to describe the fundamental quality that must distinguish a Guru.
"An old lady went to Ramakrishna Paramahansa (1836-1886) one day, bringing her 10-year-old nephew with her. She prostrated herself in front of him and said: "Master! I need your help. This boy is my nephew and has been an orphan since the age of 5, and since then I have been taking care of him. Now I have a big problem. The boy eats too many sweets, so many that his health deteriorates from day to day. I have been to the doctor who severely warned him, but he does not listen to him. The boy, however, has great admiration for you, and I am sure that only you can help him!" Ramakrishna replied:" Mother, don't worry, come with your nephew in a month, in the meantime I will think about what to do to convince him that health is very important, even more important than wealth!". The old lady thanked him and left.
After a month, the woman came back on time with her nephew and they both greeted the master with great reverence. Ramakrishna sat the boy next to him and said, "My dear boy, remember that true wealth is health. If you do not take care of your health you will not be able to grow strong and healthy; you will not be able to do anything great in this life if you are a weak and sick man. When what we eat harms our body, we must give it up. So don't eat sweets any more tomorrow! After a while you will be able to eat in moderation. Are you a good boy and I'm sure you will listen to what I told you, isn't it?", The boy nodded and promised that from that moment on he would never eat sweets again.
The old lady sent her nephew to walk and remained alone with Ramakrishna and asked him: "Master, why didn't you give this advice to my nephew a month ago? Because you told me to come back in a month, I don't understand!".
Ramakrishna replied with a sweet smile: "Mother, I myself ate many sweets, how could I tell the boy to do something that I myself couldn't do? No one has the right to preach to others if they do not practice what they say before. This is why I asked you for some time. I have not eaten sweets this month, and I have acquired the right to advise your nephew.
The woman marvelled at the rectitude with which the Master had behaved, he prostrated himself at his feet as a humble acknowledgement of his authority and then left ".
SIKSHA GURU AND DIKSHA GURU
The human being has a dual task here on earth: to preserve his life and realize his own self. To preserve his life he must work for his daily bread. To realize one's self, one must serve, love and meditate. The Guru who teaches him the knowledge of the arts of the world is the Siksha Guru. The Guru who shows him the way to realization is the Diksha Guru. The Siksha Gurus can be many, as many as the arts they wish to learn. The Diksha Guru can be only one, the one that leads him to Moksha, or to free himself from suffering.
STAY FAITHFUL TO THE PRECECTOR
In this regard, I think the words of my venerated Guru puja Swami Chidananda maharaji (The Divine Life Society) are illuminating, and he speaks thus: "Do not dig here and there to be shallow to get water. The pits will run out soon. Dig a very deep hole in one place. Centralize all your efforts there. You will get the good water that you will need throughout the year. In the same way, try to absorb the teachings (all the more spiritual) from a single tutor. Absorb deeply by one master. Sit at his feet for a few years. It makes no sense to wander from one teacher to another just out of curiosity, thus losing confidence in a short time. Do not have the changing mind of a monkey. Follow the instructions of one master. If you go to different people and follow the instructions of many people, teachers and teachers, you will be confused.
An Indian saying says: "From a doctor, you get a recipe, from two doctors you get a consultation, from three doctors you get your own cremation". Similarly, if you have many teachers, you will be confused. One teacher will tell you one thing while another will do something different and so on. Remain loyal to a master, obviously after pondering and choosing among many, follow his instructions. Listen to everyone, but follow one, respect everyone, but abandon yourself to one. Acquire knowledge from everyone, but adopted the teachings of a Master, only then will there be rapid physical, mental and spiritual progress ".
According to tradition the Guru has a dual function, the first fundamental function is the overcoming of the ego by the disciple, if the disciple understands this, the relationship works, otherwise it will not work. So the understanding of the Guru-disciple relationship, traditionally, is not based on a romantic or sentimental idea to be directed towards an idol.
The second function of the Guru is to ensure that we get rid of the concept of disciple. Its purpose is to introduce us to the inner guru, to ensure that we place all our trust in that invisible presence that we cannot mentally understand. This is a very delicate question, because the ego is always inside us to reaffirm that we do not really need an external Guru, and that therefore, we can look after ourselves on our own. It is a very delicate balance between knowing that in the end we must be self-sufficient and at the same time consider that until we recognize who our external Guru really is, we will never be able to recognize who the guru really is within ourselves.
Until we think that the Guru is a body and a mind, we do not really understand the Guru. The Guru is not a thing; it is not an object. The Guru is the whole; the Guru is Spirit; the Guru is a principle. This is what, according to the classical tradition, we must recognize in the external Guru, and it is what we must find within us.
The Guru ever die. The guru never dies because he lives in the disciple. He lives in the disciple through his teachings. For a disciple this is an honor, this is a privilege, this is a great fortune but, It is also a responsibility, a duty: to be what the guru taught him and to be what the guru was". Thus the guru continues to live.
HOW TO CHOOSE THE GURU
Puja Swami Chidanandaji says: "If you feel at peace in the presence of a Mahatma (great soul), if you are inspired by his speeches, if he is able to clear your doubts, if he is free from greed, anger and lust, if it is altruistic, loving and without ego, it can be taken as Guru. He who is able to clarify doubts, he who is suited to your sadhana, he who does not disturb your convictions, but helps you from where you are, and in his presence feels spiritually inspired, he is your Guru ".
THE MASTER
The etymology of the word "Master" derives, in fact, from the Latin "magister" (from magis, more); in Hebrew the master is "Rabbi", which means "great" and in Sanskrit "Guru", heavy in dignity and prestige …
The master is, therefore, the one who guides, paving the way, a delicate task, characterized by the full sharing of what he teaches. Indeed, the true master is the one who first tries to improve himself and then directs his intervention to others.
The history of pedagogy teaches us that the true masters are those who know how to establish a significant relationship with the student and represent a valid reference model for him. To be masters it is, therefore, necessary to have an idea of life and, through teaching and example, to produce in the student the desire to share it. Because no master can impose, but in respect of individual freedom, he must only lead the student by the hand on the paths of life, direct and not coerce, share and impose. The teacher in addition to providing the "bread" must also provide the "recipe", otherwise, he failed as a teacher.
The Sadhaka (one who practices a sadhana) must feel this dynamic realization in the master and reproduce it in his own nature, must not strive to imitate the external attitude of his teacher, this simple emulation makes his practice sterile, instead of producing real and spontaneous fruits.
HOW TO RECOGNIZE A YOGA MASTER
No matter what the scope, there is no more appreciable quality in this world than wisdom. Many people have the knowledge, other people have a great practical experience. But a wise person is that person who combines both knowledge and experience. If a person has only the knowledge of a subject, very often it is not at all a concrete knowledge and his theoretical knowledge often badly addresses himself and others.
It is better if a person has practical experience but, even in this case, with only practical experience, without theoretical knowledge, one does not have a complete vision, this means that the benefit of their experience is limited to practice alone. Thus, whether we refer to a profession or a teacher in any field, what is appreciable is a combination of knowledge and practical experience.
This is valid for both a yoga student and a teacher. Knowledge is one thing, practical experience can be a completely different thing. Some may have a great knowledge of the scriptures and yoga philosophy, but these people are not at all different from ordinary people, as they do not make the knowledge their own, they do not carry it within themselves. They are teachers who have never really discovered what the scriptures mean. On the other hand, there are practitioners who have done years of practice (sadhana) and perhaps they have changed considerably from the physical point of view, they understand the inner workings of the mind. But even these, without the knowledge of the scriptures, their physical ability is not enough, their ability to help others is limited.
The Yoga Vasistha says: "Just as birds are able to fly by means of both their two wings, in the same way action and knowledge together lead to the supreme goal of liberation".
The Master yoga is the one who combines both: knowledge and practical experience. These are the people that every researcher must desire and seek as a guide. They are considered authentic sages and true masters.
THE TEACHER
Teacher means to be continually called and re-called to express himself, his freedom, his knowledge and method; to be attentive and vigilant about the reality of those in front of him, because if his humanity does not take into account the other one he is facing, delivery by interaction is not possible.
Attention, interest, participation, resourcefulness, are just some of the factors of learning linked to the human being: only if one adheres to the reality of what one is proposing, it is possible to learn, the teacher as a person has put himself in the game of facing reality. The teacher is the one who teaches you how to bring yourself in front of reality, even if of an objective, like a lesson in history, and reminds you, with his, of your humanity. "Things do not become familiar only with explanations, but risking … an experience … because otherwise these things are not understood. The beginning of knowledge is an event; things are understood when they happen, living them ".
To have an experience is fundamental to know, because if I don't "move" a part of me, if the adhesion of the person does not take place, "I don't understand"; this is true for those who learn, but it is equally true for those who teach, if the teacher does not "explore" himself, teaching does not become experience, and therefore not even the possibility of conveying actual knowledge.
The role of the modern yoga teacher is much more than assisting the practitioner by showing him a sustainable yoga path or guiding him along this journey of personal discovery. The fact that one person does not exist the same as the other makes this task a more difficult and demanding challenge.
This is why we need physically prepared teachers, even teachers who put passion and dedication into their work, who are able to inspire, suggest, stimulate, push the student towards the search for his personal path. Teaching yoga is an act of generosity in which passion and love for what you do are decisive, a mission before a job. For this reason, it is an indispensable condition for a yoga teacher to have lived a personal practice (sadhana), that is to say, has already had the experience, before being able to transmit it. A teacher will have to express a condition of harmony and inner centring, through his way of being; through his thoughts, his words and his actions.
A yoga teacher must know, because lived, the two fundamental aspects of the yoga path, the technical aspect and the aspect of perception, the technical aspect is of an external type (Bahiranga), while the perceptual aspect is of an inner type (Antaranga). Knowing these two aspects, he is aware of what kind of yoga he is teaching, without forgetting that a serious and complete yoga practice must include both of these two aspects.
A good yoga teacher has a strong ability to observe himself and others, in order to interpret the condition and needs of the students. It teaches with the awareness of transmitting a personal experience with the heart, it is not a simple activity carried out to cultivate one's pride, one's fame, one's ego. A sincere yoga teacher does not use yoga to affirm himself but, rather uses himself to affirm Yoga. The example is more powerful than teaching, but it is not just the example given by formal external acts that it matters, what will most stimulate the aspiration to "flight" in the students, will be the realization in the inner state of the teacher.
To sum up: The characteristics that a Yoga Teacher must possess in order to be able to correctly guide the development of their students are:
Human qualities – empathy, the ability to not judge, the ability to listen, compassion, a sense of responsibility, patience, perseverance, authority. Qualities that develop only by working on themselves.
Technical skills– Knowledge of human anatomy. Mastery of the techniques of Asana, Pranayama, Bandha, Mudra Kriya and Meditation. In practice, knowing how to practice Yoga in all its parts at a good level.
Deep knowledge– knowing Yoga in its philosophical, scientific, metaphysical and cultural aspects.
Teaching – Knowing how to teach. The ability to make simple what is difficult to understand or understand to a first approach, the ability to keep the students' interest and enthusiasm alive, to know how to customize a learning path based on the specific needs of the students.
There are certainly many other aspects that make a Yoga Teacher effective in his task of guiding the student but these are certainly those that cannot be missed. It may take a long time to have them all but, the path to becoming a good yoga teacher is surrounded by light when commitment is sincere and born of the motivation to give in the absence of ego.
Swami Sivananda Maharaji summarized these principles in one sentence:" Serve, Love, Give, Purify, Meditate, Realize".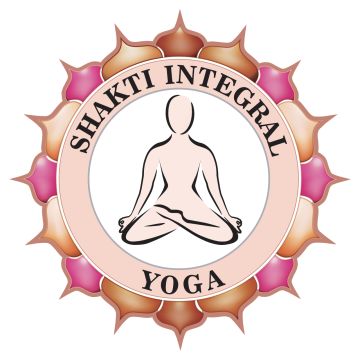 Om Shanti Master Yoga Teacher Felice Vernillo owner Shakti Yoga Italy and book author https://www.libreriauniversitaria.it/yoga-shakti-manuale-teorico-pratico/libro/9788894108118